Posted by Alex Johnstone on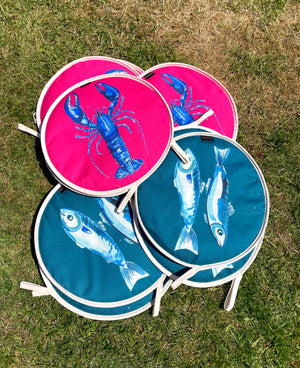 HOT TO TROT NEW AGA COVERS! So excited to share my new designs now in store.  Many of my customers have requested certain designs to appear on some new Aga covers,  I always love to hear feedback and take great interest in listening to what people want. So here we are!   New in are my "Hot to trot" Fresh Fish, featuring my handmade illustration "Pair of Fish" on a favourite teal background, designed to mix and match with my popular Fresh Fish tea towels aprons and trays. Secondly I have designed a eye popping Hot to trot Blue Lobster aga pad. ...
Posted by Alex Johnstone on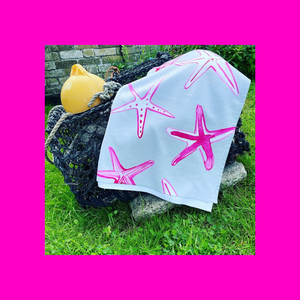 The Starfish has landed!  A new design that I have just added to the Swimming towel collection.  There are now 2 sizes to choose from a larger towel for those who like to wrap up well and a very slightly smaller one for that quick dryer or perfect size for kids. SO take a look and get beach ready!