Prawn blog!
Posted by Alex Johnstone on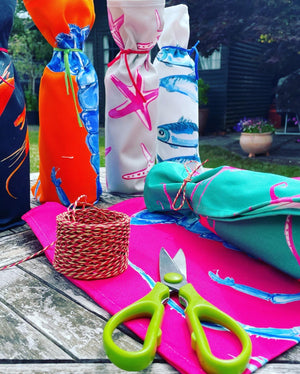 It's all about wrap here at indigo Prawn! It's all about wrap here at indigo Prawn! Just thought I would share this little gem of a wrapping idea with you all!  Its just genious to make your bring a bottle gift a little extra special with one of my "oh so bright" tea towels.  It is a double gift and puts a little wow factor into your gift.   So watch my reel below and get shopping! you know where to come for that quirky brilliant homeware.... Just saying!  Watch it HERE VIDhttps://youtu.be/tNTyxOgFfgw  
Posted by Alex Johnstone on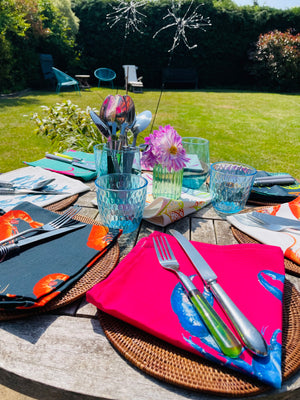 Are you ready for the great outdoors? What lovely weather we are having at the moment!  THANK GOD!  And as its warm and barmy outside its the perfect time to do a little dining al fresco!  There is nothing better than a good barbeque in the summer and with that napkins are a must!    When entertaining it is always lovely to have proper napkins and ditch the paper!  So with that in mind let me introduce you to my Natty Napkins.  I designed them with fun and colour in mind.  Choose from a good variety of designs or you...
Posted by Alex Johnstone on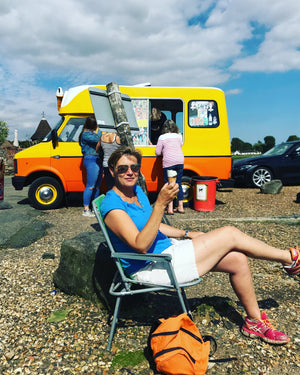 IT'S THE SEA FOR ME ANYTIME! I don't often write about me but thought I would share my passion for the sea and explain how it is a central influence on my business! I have a deep connection and respect for the sea and the seashore! It makes me feel alive and happy!  As most of you might know my designs are inspired by the Cornish coast.  I love the colours of the seaside!  Being there brings me great joy and I try and get there as often as I can.  It is my...